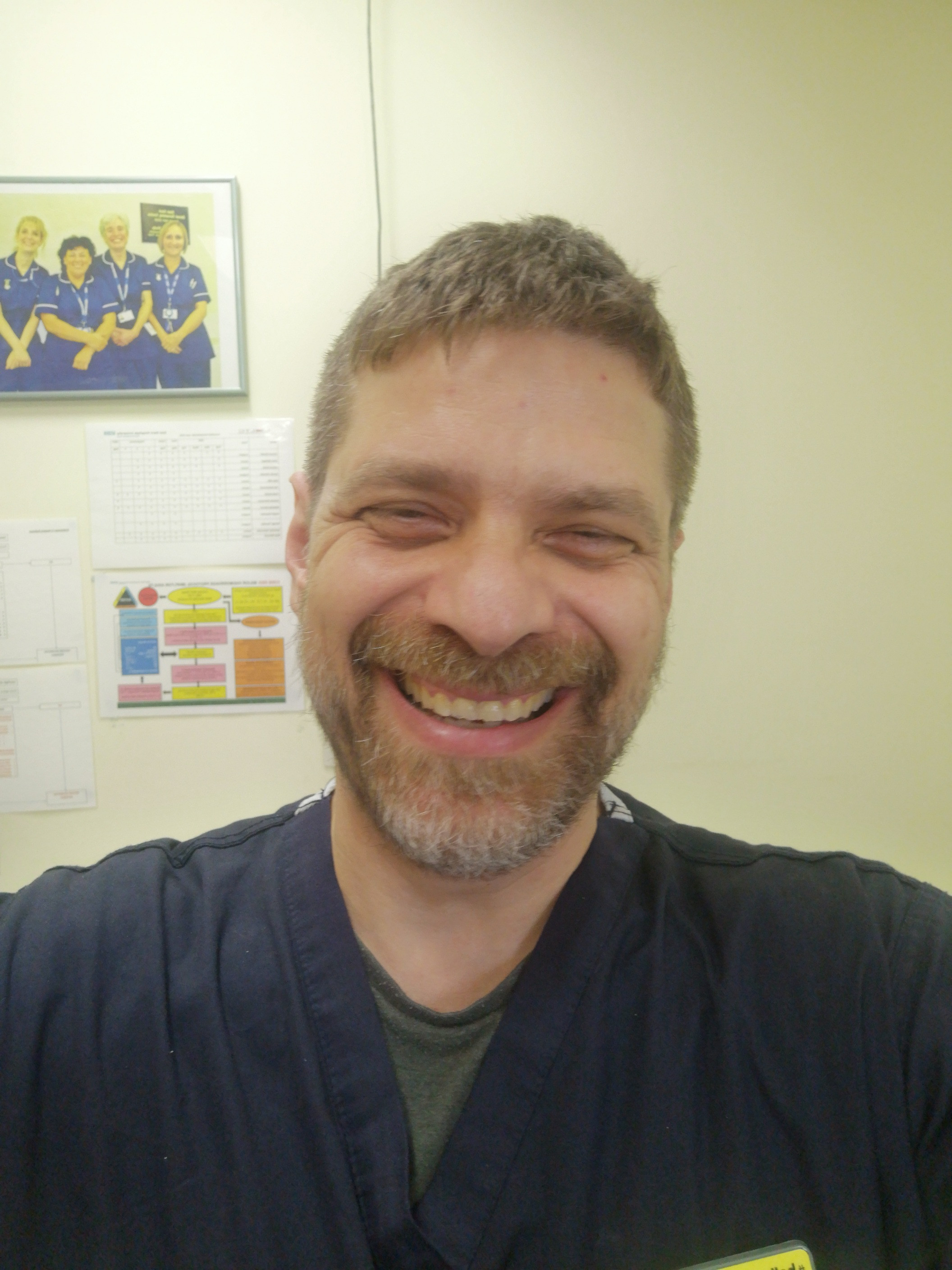 Celebrating Nurses' Day - meet Alex Panzariello
Team work is the key to a happy workplace, according to nurse Alex Panzariello, who works in endoscopy at the Kent and Canterbury Hospital.
He moved to the UK from south-west Italy in 2016, to take advantage of the opportunities to specialise and progress his career that were not available back home.
And the plan is working, with Alex now working as the nurse in charge of the department, with plans for further study and training to be able to perform the endoscopic procedures himself.
He said: "This would simply not be possible in Italy – you are either a nurse or a critical care nurse, and the doctors do everything else.
"But here there are so many different specialist roles and if you work hard you will be able to progress.
"I want to be the nurse who does the actual endoscopy procedures, and that is possible if I work hard enough. Nurses can do it by themselves; the complicated cases would be done by doctors but I would be able to do the simple cases once I have completed more study."
As nurse in charge of the unit, Alex oversees the team and makes sure everything is running smoothly, as well as helping to take care of patients from their pre-assessment to their after-care.
He said: "I love being a nurse. You can take care of people and make a difference to their experience.
"I miss home but the work is better here so I will stay. We have a good system and I like the NHS and how it works. There is support and you can always escalate a problem if you need to, to help keep patients safe.
"I am lucky because home is so close; the flight is two hours and the tickets are cheap. It doesn't feel like my family is far from me, unlike a lot of my friends and colleagues who are much further from home.
"The team is amazing and we believe in team work. If you want to go forward you have to work with others. We have a good team and a good manager, and I enjoy my job."