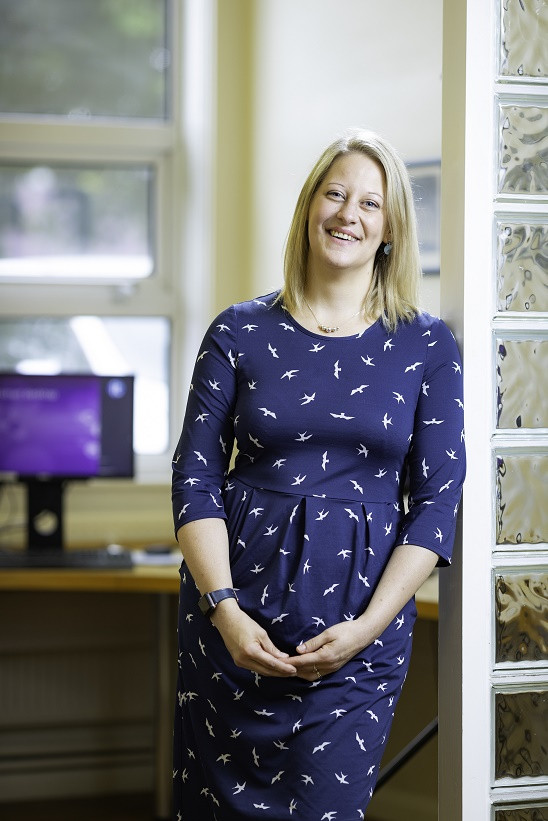 'I'll be smiling down from the top of a plane'
An energetic mum who has undergone two major surgical spinal procedures is defying her disabilities to take to the skies strapped to the top of a biplane.
Carly Larkin, who works as the apprenticeship and learner support lead for East Kent Hospitals, will take on the wing walk challenge in July, to raise money for East Kent Hospitals Charity.
The challenge is in memory of her parents, who both passed away from cancer, and she hopes to raise at least £600 for the chemotherapy units at the Kent and Canterbury Hospital, William Harvey Hospital in Ashford, and Queen Elizabeth The Queen Mother Hospital in Margate.
Carly, 41, who lives in Faversham with her husband Paul, had to seek medical clearance from her orthopaedic consultant before confirming her place, because of the risk of further health complications from her spinal condition.
She said: "People say I'm brave to do the wing walk but for me bravery is fighting health challenges and getting up each and every day with a smile on your face, not standing on top of a plane.
"My health is so unpredictable and I have a range of long-term conditions affecting my joints, nervous system, spine, and heart, so there are some days that prove harder than others.
"But as long as I am upright and smiling I am all good – and I will be smiling all the way down from the top of the plane!"
The mum of one, whose furry family includes two dogs, was further inspired to sign up for the challenge by her own mum, who was one lesson away from gaining her pilot's licence before she died ten years ago from ovarian cancer. Her dad was diagnosed with kidney cancer just two years later, which spread to his bones, and he sadly passed away from a brain aneurysm on Carly's wedding anniversary five years ago.
She said: "My mum thought she must have been a bird in a former life; as she loved being in the sky, whether that be gliding or in a small chartered plane, so I think she would be very proud of me for doing this.
"My parents continue to inspire me and I take my strength from them. They showed me first-hand the power of courage, strength, and a positive mindset in helping live every day to its fullest despite any challenges that may come our way.
"I have undergone two spinal surgery procedures, two knee surgery procedures, and I have a heart condition called Postural Orthostatic Tachycardia Syndrome (POTS), which means my heart rate increases excessively after sitting up or standing which can be quite debilitating at times.
"I also have fibromyalgia, chronic fatigue, rheumatoid arthritis and other auto-immune conditions and on some occasions, I need to use crutches to support me to walk.
"But my disabilities don't define me and I won't let them hold me back, and what better way to demonstrate that then fly at 120mph on top of a plane?"
Carly will take to the skies on top of a Boeing Spearman biplane on Saturday, 15 July at Headcorn Airfield.
You can add to Carly's sponsorship at /pf/carlys-courageous-wing-walk
If you would like to join Carly on a wing walk for East Kent Hospitals Charity, visit /events/events-wingwalk/ and sign up before Wednesday, 31 May.