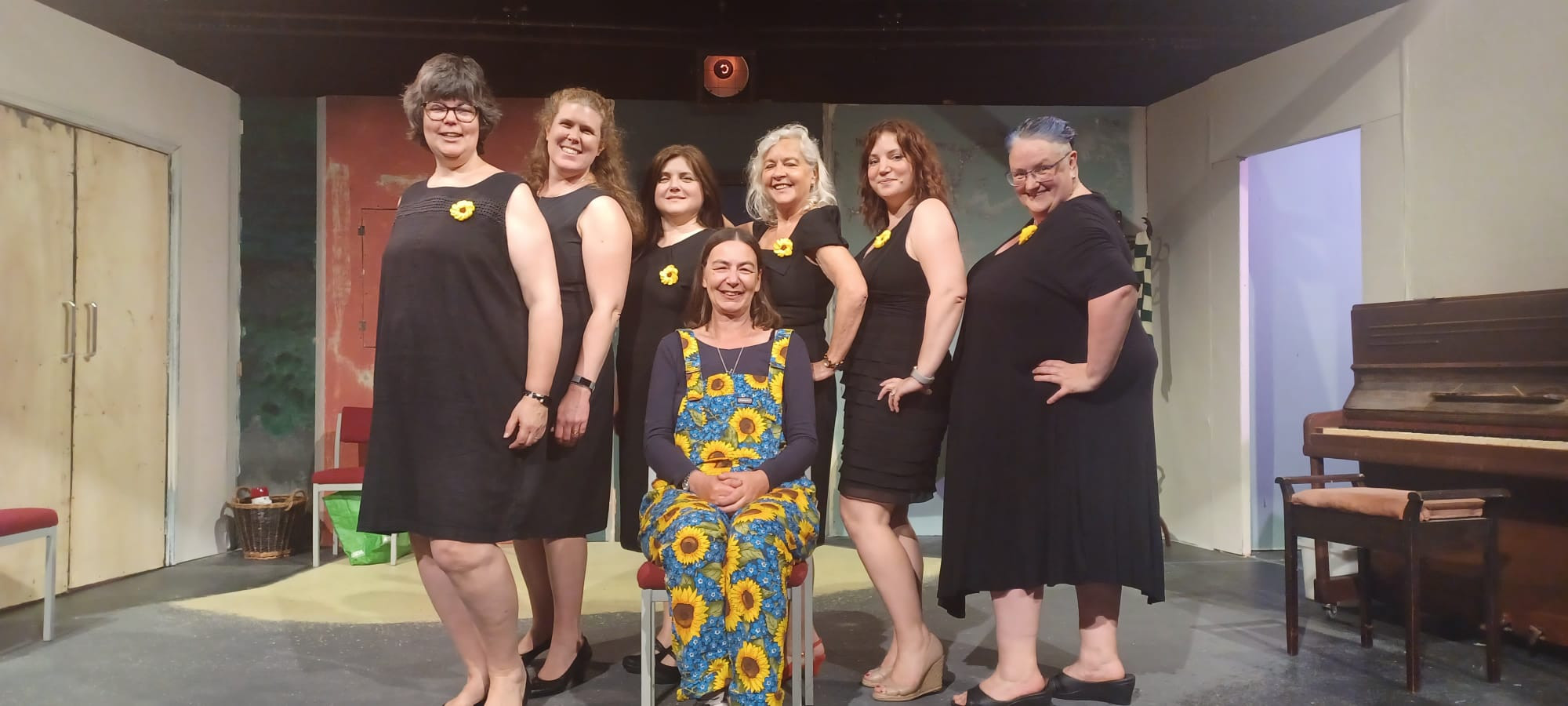 Calendar Girls cast bare all for charity
Amateur actors will bare all on stage next week to raise money for charity.
The production of Calendar Girls at the Arden Theatre in Faversham is based on the popular film about a group of WI members who raised half a million pounds by producing a nude calendar, inspired by the death of one of their husbands.
In keeping with the ethos of the play, director Andrea Oliver decided to raise money for East Kent Hospitals Charity, to benefit the breast cancer unit, as well as the theatre's expansion fund.
The choice of charity was inspired by one of the cast, who is undergoing treatment for breast cancer.
Andrea, who played the lead in the play 10 years ago, said: "I've wanted to direct this play for years and it is everything I hoped it would be; even in rehearsals I've cried and laughed and experienced all the emotions in between.
"The camaraderie between the cast is fantastic, and they have done everything I have asked them to do.
"Initially I thought I might struggle to find six ladies who would be happy to go on stage nude but I didn't, and they are really embracing it.
"There is full nudity but you don't see anything because of clever placement of flowers and cake stands and other props."
The production is a family affair, with Andrea's husband Mike on the sound desk and her daughter Ruth appearing on stage.
The play opens on Wednesday, 24 May, and runs until Saturday, 27 May at the Arden Theatre in Faversham, and tickets are available through Ticketsource at /ardentheatregroup/calendar-girls/e-avkxae
Andrea has crocheted sunflower brooches which will be available for a donation, and sunflower seedlings will also be on offer.
The money will be split between East Kent Hospitals Charity and the theatre's expansion fund, which aims to provide a two-storey extension with rehearsal space, and new toilets and showers – currently shared with the swimming pool next door. There will also be storage space for sets and props for productions.